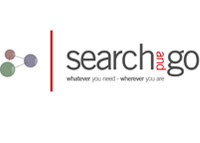 Travel Destinations
Worldwide
Europe
Middle East
Far East
Republic of China - Activities
West Indies
The Bahamas

Map of China
Emergency Services
Ambulance: 999/120
Police: 110
Fire Service: 119
Night Pharmacies
International Medical Center, Room 106, Beijing Lufthansa Center 50 Liangmaqiao Lu, Chaoyang District: 86-10 6465-1561 to 63
Hospitals
International SOS, Bloc. C, Beixin Jingyi Dasha, 5, Xi Wu Jie, Sanlitun, Chaoyang District: 010-64629112
International Medical Center, S106-S111, Ground Level, Lufthansa Center Office Building, No. 50 Liangmaqiao Lu, Chaoyang District: 010-64651561
Beijing United Family Hospital and Clinics, Jiang Tai Lu, Chaoyang District, Beijing 100016: 010-6433 3960
Embassies & Consulates
US Embassy: No. 3, Xiu Shui Bei Jie, Jian Guo Men Wai, Beijing, tel: (8610) 6532 3831
British Embassy: No. 11, Guang Hua Lu, Beijing, tel: (8610) 6532 1961
Australian Embassy: 21 Dong Zhi Men Wai Da Jie, San Li Tun, Beijing, tel: (8610) 6532 2331
People's Republic of China
Once a cradle of civilization dating back nearly 4,000 years, China today has emerged as an industrial giant, it's 1.3 million people contributing to a national trade surplus of almost 19 billion dollars due to the export of textiles, electronics, armaments, steel and other comparatively cheap manufactured goods pouring out of its industrial plants. The world's most populous country, covering 3.7 million square miles, has begun its second industrial revolution. Freed from the shackles of Maoism and state-controlled industries and as a member of the World Trade Organisation with established trading partners, private enterprise has stimulated investment by both domestic and foreign business and established one of the world's fastest-growing economies.
Visit the People's Republic of China the Easy Way with Search and Go
China flight bookings
China package holidays
China hotel accommodation
China Business Travel
United States and other foreign nationals wishing to enter China will need either a tourist or business visa along with their passport (exempt if staying in Hong Kong or Macao for less than 30 days), valid for a 30-day stay, within 90 days from the date of issue.
When obtaining a visa for the purposes of conducting business activities such as negotiating agreements, factory visits or sales meetings, the traveller must frequently obtain a formal invitation from the Chinese party being visited, be it a government body, organization, learning institution or business enterprise. Visas must be obtained from Chinese embassies and consulates before travelling to China, and given the ever-growing flurry of commercial activity it is wise to apply at least a month in advance of travel. Passports must be valid for a minimum of 6 months for single or double entry, 9 months for frequent entry visas.
It is important to note that China has a strict policy governing foreigners visiting restricted areas such as Tibet where special permits are required. Visitors not adhering to stipulated visa conditions, i.e. who visit restricted areas or who overstay beyond the expiration period may be subject to fines, incarcerated and removed from the country, as well as incurring departure delays. International flights departing China are regularly oversubscribed; it is wise to reconfirm departure reservations a few days before leaving and ensure early check-in.
Video cameras and similar audio-visual devices should be declared upon entry to China and use of such media should be restricted to tourist-approved areas - well away from military installations or politically sensitive regions. Travellers visiting areas close to such sites would be well advised to leave such equipment in the safe-keeping of their hotel safe or with a trusted individual. Chinese laws are often more rigorously imposed that those to which foreigners may expect in their native country and penalties frequently harsher.
China Vacation / Holiday Travel
Yet trading between China and the West began long ago in the 2nd century BC with the great Silk Road, first established as a route to the West to garner political and military support then subsequently used by foreign traders to exploit the Romans' insatiable appetite for silk. The Silk Road reached its zenith during the Mongol invasions but then fell into decline during the 15th century once sea routes from Europe to Asia were discovered, being cheaper and less subject to banditry.
At the Jiayuguan Pass the Silk Road intersects the Great Wall of China, a monumental 4,163 mile defence fortification running from east to west across China. The wall was originally constructed by three states - Yan, Zhao and Qin - about 2,000 years ago, not as a united effort but for their respective defence needs. Subsequent dynasties saw the wall lengthened and strengthened until, under the rule of Emperor Qin Shihuang and the unification of China, it became one continuous ribbon of defence against persistent invasions from the Huns.
Recognised by UNESCO in 1987 as a World Heritage, the Great Wall has fallen into natural and man-made disrepair, prompting the Great Wall Academy in 2002 to conduct a 6-week survey, revealing that less than 30 per cent of the Great Wall is in fair repair.
Chinese Marble Boat in the Summer Palace Lake in Beijing
From the longest wall to the longest river, the Yangtze ('Changjiang' in Chinese, meaning Long River) flows 3,900 miles west to east across China, bisecting the country both culturally and geographically north and south. Perhaps its more famous recent tourist attraction, apart from volume and diversity of domestic and international shipping supplying energy and transporting finished goods to and from the industry on its banks, is the Three Gorges Dam. As the world's largest irrigation project, it spans the entire river and was built to reduce flooding and supply power and water transport for the area - although at the expense of submerging Fengjie and later other towns behind its great wall.